Memories Of The Barrons, Peevers and Wilsons
We visited my mother at the hospital today. My brother, Bob and sister, Linda were there as well. This seemed to cheer my mother up because she got out of bed, sat in a chair and talked to us.
When we went back to our mother's house, we looked at photos of ourselves and our family when they were younger. We found rare pictures of our great-grandparents(The Wilsons who lived into their nineties)and my mother's family(The Peevers). My mother was quite a looker in the early forties. Check this out: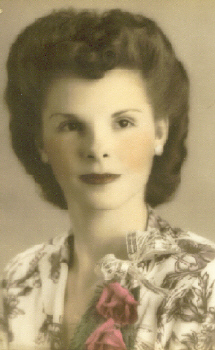 There is more on the Barron Family at www.daveandirene.ca. Some memories never grow old.

Posted by qualteam at 9:50 PM EST
Updated: Saturday, 11 November 2006 7:33 AM EST