A Short Newfoundland Vacation
Mood:
hug me
Tomorrow, Irene and I are leaving for Newfoundland from the Toronto(Pearson)airport. This is just for five days. It'll be the first time we've been there in five years. Irene is looking forward to visiting her mother who is in the hospital. Her family(five brothers and their wives)will get together on Saturday and sing Newfoundland folk songs until 4:00 A.M.. This is a tradition I don't relish. But all things considered, it's a nice place to visit, but I wouldn't want to stay there.

Below is the house in Spaniard's Bay where Irene lived in her childhood. Her older brother, Clarence, now lives there.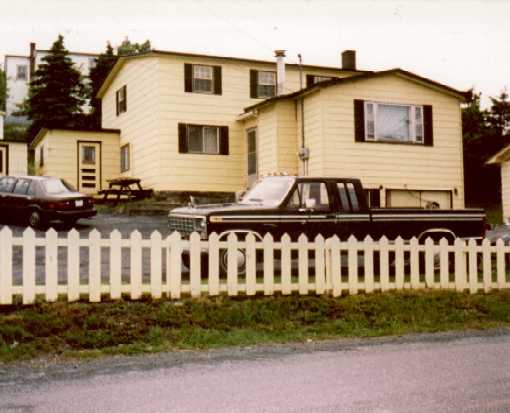 Spaniard's Bay
Cupids, The Oldest English Settlement In North America
The St. John's Telegram






Posted by qualteam at 11:58 AM EDT

Updated: Tuesday, 20 April 2004 1:22 PM EDT