Good Friday In The New Age
An old time gospel song asks this question: "Were you there when they crucified my Lord? Were you there?" Don't you think the author felt he was at Christ's crucifixion even though he wasn't born yet? In actual fact, he was united with Christ through the quantum leap to the beginning of the universe which put all spirits in one spot(since there was only one spot to occupy). This was the point of the creation of hell and everything else associated with it.

"Christ descended into hell." "He taught to the spirits in prison." From that point a new universe was created which doesn't included all the agreements that made Earth a hell hole.

All roads lead to the point of the first truths of the old universe(heaven and hell included).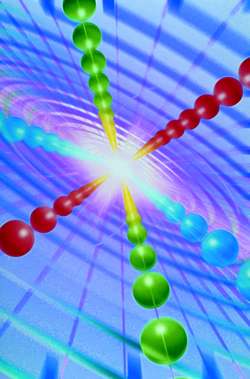 Posted by qualteam at 12:01 PM EDT
Updated: Saturday, 10 April 2004 10:22 PM EDT