My Top Ten Eternal Worlds
Maybe there's only suppose to be seven heavens, but the universe is a big place and I'm sure there's more than seven or ten great worlds in it. The vision of each existence will be revealed in upcoming blog entries. The concept of heaven as a retirement home for spirits is just too medieval for my liking.

1. High Tech World(Spaceships, supercomputers, androids, photonics, superscience, etc.)
2. Earth Continuum One(When souls are stuck in the earth reality that they died out of, they are sent to a reasonable facimile of it.)
3. Funhouse World(The greatest midways, and funhouses of the universe are found here.)
4. Magic World(This is a place where you can develop your spiritual powers to the nth degree and have fun doing it.)
5. Angel World(There are those who can operate in the universe without high tech toys or bodies)
6. Music World(Any musical form, style or memory can be found here.)
7. History World(The history of the universe is quite vast. It could take you thousands of years to study it all.)
8. Christmas World(Santa Claus is real and Christmas never ends in this world.)
9. Frontier World(History can come alive with virtual reality simulations of past events.)
10. United Stars World(Aliens from all over the universe come here to gain a better understanding of each other.)
Do you have any mystical insights into the above visions? Please let me know.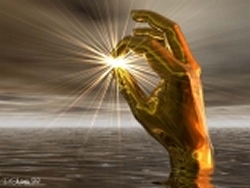 The Nexus In Star Trek
Biblical Views On Heaven

Posted by qualteam at 10:55 PM EST
Updated: Thursday, 11 March 2004 11:03 PM EST