The Afterlife And Christianity
In my previous blog, the afterlife looked like a distance light at the end of a dark tunnel. When Jesus became part of this afterlife, it moved much closer.
The early Christians had no fear of death. One such Christian who was getting roasted on a spit told his tormentor to turn him over, he was done on one side.
The Apostle Paul suffered a lot for his beliefs, but he knew, that "Life is Christ and to die is gain."
Jesus said, "I go to prepare a place for you" and while on the cross, he told the thief beside him that "Today, you will be with me in Paradise".
Pick up your cross and follow me. Christians become joined with Christ through baptism and faith. This is like a mind meld where we experience "The Mind of Christ."
On a higher level, Christians can experience Christ's life, death, resurrection and ascension.
Lost souls who are outside of Christ might have severe problems with darkness, memories and feelings of death. Check out paranormal TV shows. The afterlife can bring unpleasant problems.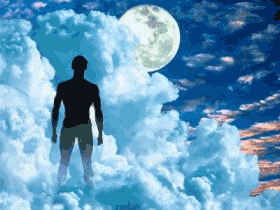 Becoming one with Christ, the Christian brotherhood and positive spiritual beings are steps towards expanded consciousness.
Posted by qualteam at 3:31 PM EDT
Updated: Wednesday, 13 October 2021 6:43 AM EDT