Moving Towards A Healthier Life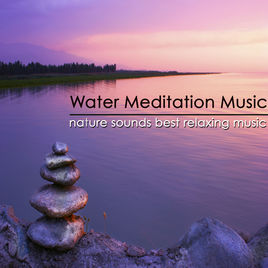 After retiring in 2009, I became a workout fanatic because I really enjoyed the treadmills, the weights, the saunas and the company of health conscious people. In 2009, I was going to gym three a times a week, but in 2010, I changed my routine to 6 days a week. I wanted to loss some weight, but I lost only a few pounds over the next 6 years until I discovered "Apple Cider Vinegar". In less than a year, I lost 10 pounds.
A month ago, my doctor said my blood pressure was too high and wanted to give more mediation. In late 2017, She'd increased it twice and I didn't like taking more pills for a condition that I should be able to handle on my own.
I wondered how this could have happened. I was working out regularly. I had lost weight. My previous doctor for 22 years always called my blood pressure near normal.
I then started my own blood pressure lowering program. I took supplements that guaranteed lower blood pressure. My workouts went from 6 days a week to 7. I was also doing long saunas of 20 minutes each day....then my body broke down and I caught a very nasty cold/flu. I think this is what happened:"Too much exercise can suppress your immune system. As your body struggles with fatigue and inadequate muscle recovery, energy reserved for proper immune-system function redirects to repair overworked muscles and bones. Reoccurring illness during a workout program indicates a lack of rest and possible over-training".
I was forced into a resting mode and I applied other parts of my blood pressure reduction program to this situation. This included, "Beet Juice" , "Hibiscus Tea", "Water", Foods like bananas that lower BP. I also used deep breathing techniques and frequency meditations. I found the frequency meditation to be especially relaxing. My blood pressure dropped from 185 to 132 at the last check. You can also use the these frequency meditations for general healing.
Please check out this video by John Bergman on how blood pressure is an adaptive response of the body. Sometimes we need more blood to the brain. John also has other health videos like the importance of enzymes.
This is my latest journey down the path to natural health. When I start exercising again, I'm only going to do 5 days of 30 minute exercise. I guess you have to slow down a little when you're 72, but not much. I enjoy getting pumped at the gym. May you have a healthy and long life.
Posted by qualteam at 3:03 PM EST
Updated: Monday, 12 February 2018 4:29 PM EST