I Love Gambing But..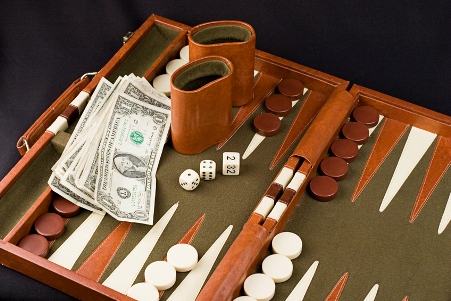 I'm on a limited buget these days because I'm trying to pay off the mortgage on my house.
I orginally started off playing backgammon for money many years ago. I won more than I lost but gradually my buddies moved away and my gambling interests turned to blackjack, craps and sports gambling. I won a little bit at blackjack and craps, but not sports betting.
Presently, I play "Hold "Em Poker" for free at Poker Stars. I've amassed $35000 in play money over the last month. When I was playing for real money, I made $10 to $15 dollars playing in nickle and dime tournaments.
Most of the time, I play within a designated limit like $50 in any gambling game.
I'd love to buy some good green stocks and see them double in price, but right now, my extra cash is spoken for. I'm not going to go in debt to place a bet on some trendy energy or tech stock on the TSX, the Dow or anywhere else.
My number one investment is my house and that takes precedent over "a gambler's rush on a big bet".

Posted by qualteam at 10:54 PM EDT