Happy 400th Birthday To Quebec City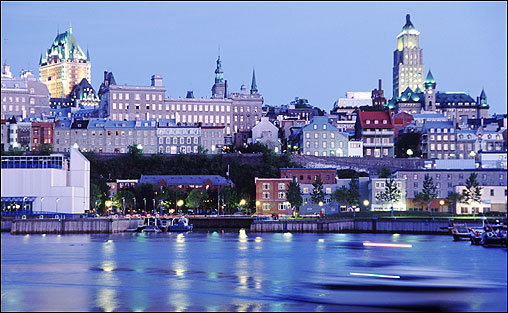 Quebec City is called the Paris of North America. I've never been there but those who have say it has an old world charm that's quite beautiful.
Quebec was the second permanent settlement (July/03/1608) started by Europeans in the 17th century. The first was Jamestown, Virginia (May/1607) which was an English settlement.
Except for Native North Americans we're either immigrants or we came from immigrants to the New World. The natives taught the French and the English how to survive in the harsh climates of Canada.
Quebec became a trading center for the natives and the white man in the 17th century.
The French culture was never assimilated by the British, but survives very well in the province of Quebec.
Over the years, Canada has become a truly multicultural country that celebrates differences between cultures and demonstrates that people of different races, religions and cultures can live in peace with each other.
Posted by qualteam at 10:45 PM EDT
Updated: Thursday, 3 July 2008 10:57 PM EDT