Barron's Green Crusade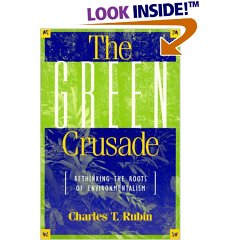 This blog entry has nothing to do with "Barron's Financial Magazine". While my name is Barron, I'm not one of those rich guys who spends time and energy driving an SUV, a personal jet, and a big boat.
Probably, I'm moving in the opposite direction to those high rollers.
Recently, I sent four letters to V.I.Ps in politics and automobile manufacturing. Here are some of the highlights from those letters:
"I do not want to be held hostage by oil companies, OPEC, hedge fund managers, greedy speculators or fossil fuel terrorists in the world.
With gasoline going up to $1.34 and higher, it has become very important to buy the most fuel efficient car that I can. It's also good for the environment and promotes green technology and industry which Ontario and Canada needs very much.
I believe we are living on the edge of a golden era of cheap electrical energy for all mankind: limited and cleaned up fossil fuels, nano solar power, fuel cell generators, advanced hybrid electric power, geothermic heating, wind power and garbage heat exchangers. Clean energy production should be encouraged by the taxation system and polluting energy production should be penalized by the taxation system.
We are at the beginnings of a new industrialized revolution similar to what happened in the 19th century. It's important that our focus is on the future and not on the past.
The survival of North American automobile companies is important to our standard of living, but they must change to meet the challenges of this new age".
Messages like the above should be sent to your favourite politicians and automobile companies. Sometimes, "the powers that be" need motivation from the grassroots of humanity.
Look at all the inventions of mankind. One person can make a difference.
Tyler Hamilton's Test Run Of A Plug-In Auto

Posted by qualteam at 12:17 PM EDT
Updated: Monday, 9 June 2008 3:46 PM EDT