Going Postal In The Right Direction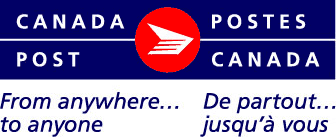 I've been working at Canada Post so long that I sometimes I forget what life was like before I became a postal worker.
Hopefully, I'll discover what the real world is like when I retire.
I don't take anything for granted. The viability of our pension plan depends on our ability to compete against UPS/Fedex and to make a good profit.
Here are my suggestions for modernizing the 150 year-old Canadian postal institution:
"As we know, The Post Office went through a period when just making a profit was the bottom line for Canada Postal Corportion and the Canadian Government. In the meantime, the infrastructure suffered because management was unwilling to commit revenues to new machines.

"A labour-intensive mentality" hit CPC and thousands of casuals were recruited to do work that machines could have done. Many of these casuals worked excessive hours and had to be hired on as full timers because of contract agreements with CUPW.

This is a challenging environment for any CEO to inherit.

Waving the finger of blame doesn't do any good now. Canada Post needs financing to service all the citizens of Canada. We need the Government to help us out. This was done in the early 1970s when Canada Post went in debt (800 million dollars) to build mega postal centers like Gateway and South Central. This was necessary to serve all customers and citizens of Canada.

In my opinion, the loan was paid back to the Government by royalty payments through the years. Whatever is remaining should be forgiven.

I'm not sure how much Canada Post needs to borrow for its 2020 modernization plan. I know that The Government, CPC Management, employees, customers and retirees have a stake in this. We are all shareholders.

I suggest an audit of Canada Post to determine its existing value now. I then suggest that shares of this Crown Corporation should be sold to its owner(Canadian Government), employees and customers in a way that would not undermine its value or potential. At least, half the shares would go to Federal Government. The remaining shares could be distributed through the CPC Pension Plan, postal management, postal employees, and preferred customers.

The Federal Government would have a buy back option of the shares at any time.

Dividends from the shares could end up as part of the yearly CTI payment.

If we're going to have the latest and best equipment available like hybrid or fuel cell trucks then substantial investment is necessary. This is the 21st century".

There is more information about my involvement in the Canadian Union Of Postal Workers at www.cupw.info.
Posted by qualteam at 6:37 PM EDT
Updated: Wednesday, 4 June 2008 4:03 PM EDT