Leslie Gore At The Rose Theatre In Brampton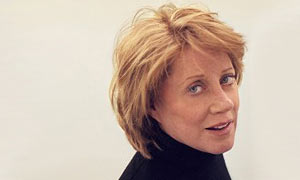 Despite getting caught in a Blizzard, Irene and I managed to get to the Rose Theatre on time for Leslie's performance.
It was worth it. Leslie's voice is lower pitched and raspier then it was in the 1960s, but the emotional impact was still there. Even though she's 61, she was still able to conjure up an image of a teenage girl who just couldn't hold a boyfriend.
The highlight of the evening was her last song, "You Don't Own Me". It sent chills up and down my spine. Check out her new CD on her website.
Songs like "It's My Party" and "

Sunshine And Lollipops" helped to define what the 1960s were all about. Three stars.
Please enjoy Leslie on YouTube: "You Don't Own Me".
Posted by qualteam at 7:56 PM EST
Updated: Sunday, 9 March 2008 9:34 PM EST