Discovering What It's Like To Be Canadian
Mood:
cool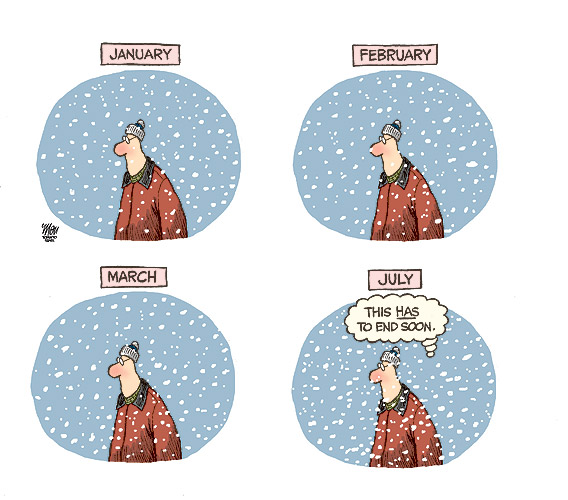 As a lad, I experienced record snowfall in my home town, Barrie Ontario. I got used to it because I could toboggan and make snowballs of it. Canada was "The Great White North" then and today, it seems to be again. Pass me a "Canadian or Moosehead Beer", hoser.
It looks like we're closing in on a record snowfall for the Toronto area. Check out these stats:
"We're already in record territory and this will only add to the record snowfall," Phillips said.
The previous record dump for February in Toronto was 66.6 centimetres in 1950.
This February has already seen 69.8 centimetres of snow fall.
In fact, Phillips says "it's entirely possible" that another major snowfall record could fall by the time winter packs up.
The most snow accumulation over a winter season came in 1938-39 when 207 centimetres of snow fell.
At 148 centimetres, there's still plenty of time to break that record, Phillips feels.
"There has never been a March without snow and there's been only two Aprils ever without a trace of snow," the climatologist said.
"So, we're not done with winter yet."
Another snowstorm is headed this way for Friday and Saturday.
Global warming hasn't caught up to Canada yet.
Posted by qualteam at 9:40 PM EST
Updated: Thursday, 6 March 2008 9:55 PM EST