Tax Filing Software Of The Year: UFile
Mood:
a-ok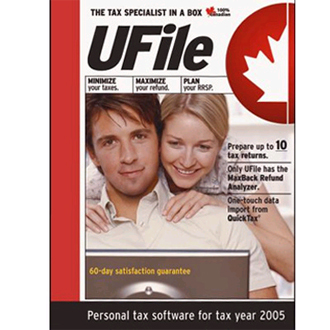 For many years, I used Quicktax because it was easy and instructive. It had a pretty interface and I could always see in the upper right corner how much of a tax refund, I was getting. At $39.99, it was expensive, but "the easy to follow quicksteps" made me feel like a tax auditor.
This year Quicktax allowed only two refunds per customer. This ticked me off, so I checked out the competition and got UFile at Best Buy for only $19.99. You can do eight returns with this software and I've done two already. I finished both tax returns in about 30 minutes.
While UFile isn't as sexy as Quicktax, it's just as easy to use and to Netfile. Three stars.
Posted by qualteam at 10:00 PM EST
Updated: Tuesday, 4 March 2008 10:11 PM EST