An Evening With John McDermott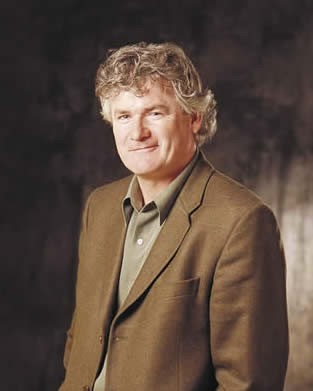 Of the three great male vocalists in the world today, John McDermott is definitely one of them. The other two would be Josh Groban and Russell Hitchcock of Air Supply. To be a great male vocalist, you have to have a great voice with perfect pitch and sing songs with an emotional impact.
Last night, I saw John McDermott for the first time at the Rose Theatre in Brampton and it was quite an experience. John performed many tunes from his new album, "Sharing Christmas". Often, he reminisced about musicians he knew, his childhood memories of Christmas, and his father in Glasgow, Scotland.
The thing about John is that he doesn't just sing a song. He tells the story with it as well. This was especially true with "Christmas In The Trenches", a song about the Germans and the English meeting together and exchanging gifts on the battlefield.
The other songs which I found almost as moving were Ave Maria, Oh Holy Night and Old Tin Star. Four stars.

Dance With Me Daughter
Posted by qualteam at 10:42 AM EST
Updated: Wednesday, 5 December 2007 10:57 AM EST