Sure, The U.S. Isn't The Powerhouse It Once Was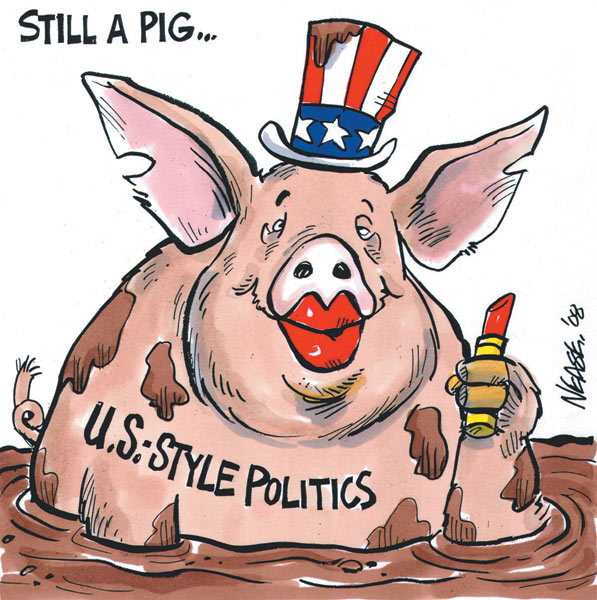 With subprime housing market fears still lingering and the U.S. dollar reaching new lows against other currencies is there any cause for optimism in the world's biggest economy?
Well, there are bargains in the U.S. besides the real estate, the vacations and the consumer goods. The multinational companies on the Dow are still getting good profits from a lower dollar and high productivity. Also, the "Price to Earning Stock Ratios" are better in the U.S. markets than most other markets in the world.
In the past, U.S. investors have survived multiple wars, double digit inflation, the saving and loans meltdown, and the tech bubble.
The current currency, stock and real estate corrections leave opportunities that real investors shouldn't leave alone.
Who wouldn't want a piece of Microsoft, GE, Intel, Boeing, Coke A Cola, etc. at a good price? These companies still pay very good dividends.
I'm a Canadian and I'm going to put my overvalued Canadian dollars to good use in blue chip undervalued U.S. investments.
Posted by qualteam at 10:06 PM EST
Updated: Thursday, 8 November 2007 10:11 PM EST