The TV Series "Dark Skies"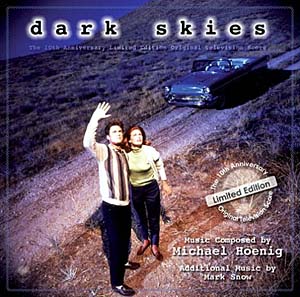 I just watched the first episode of Dark Skies called "The Awakening". There are 18 episodes in all and some of them can be found on YouTube in 10 minutes segments.
Amazingly, the pilot dealt with many aspects of UFO and Government conspiracies. Those included: abductees Betty and Barney Hill, MJ12 Files, USA's Black Budget, The Kennedy Connection to UFOs, the greys, and the aliens behind the greys,
I found this story to be fascinating, suspenseful and even terrifying in its twist and turns.
I feel that too much was revealed at the beginning and it might be hard to surprise me in the rest of the episodes.
For fans of The X files and realistic science fiction, I recommend this series very much. Three and half stars.
Posted by qualteam at 10:15 PM EDT
Updated: Tuesday, 30 October 2012 10:50 PM EDT