The Libyan Rebels Deserve NATO's Full Support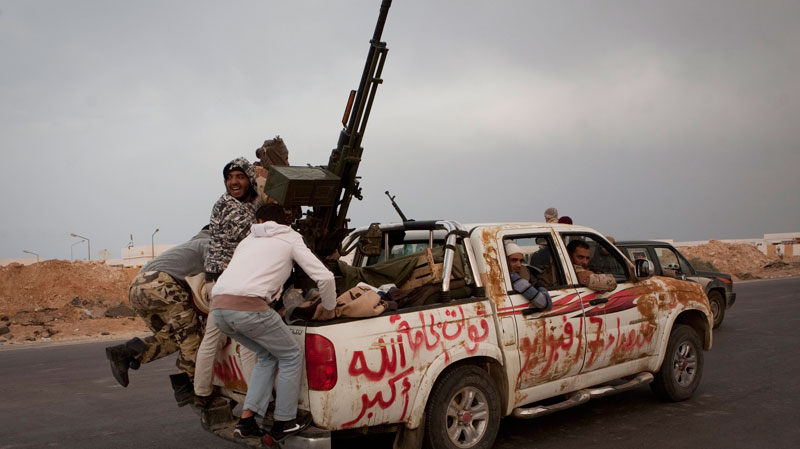 I've been disappointed in the U.S.A's and NATO's support of the Libyan rebels. These heroes are fighting for their lives against Gadhaffi. He's called the protester-rebels: cockroaches, rats and terrorists. He's not about to leave power until he crushes them.
The "No Fly Zone" is an act of war against Libya to protect Libyan civilians and, of course assist, the rebels. Unfortunately, they are outmanned and outgunned by a wide margin. Gadhaffi still has a big advantage in the ground war.
It obvious to me that the safety of the protesters, dissidents, civilians and rebels can only be guaranteed by the removal of Gadaffi and his family. "Necessary Means" to insure safety of the population would include "Regime Change".
Right now, air cover is supplied by NATO countries, but they should enpower the rebel ground troops with weapons and training. The Libyans have a right to protect themselves and their families against slaughter by an oppressive dictator who looks at them like cockroaches.
Eventually, the Libyans rebels could be reinforced by volunteers from the Middle East and the world like in Spain during the 1936 civil war.
Negotiating with the present Libyan Government should be done in a position of power with a large well armed military force on the ground and in the air.

The Arab Spring is beginning to bear fruit. We should be there to help it do so.
Posted by qualteam at 6:29 PM EDT
Updated: Friday, 1 April 2011 9:38 PM EDT