Happy Canada Day, Hoser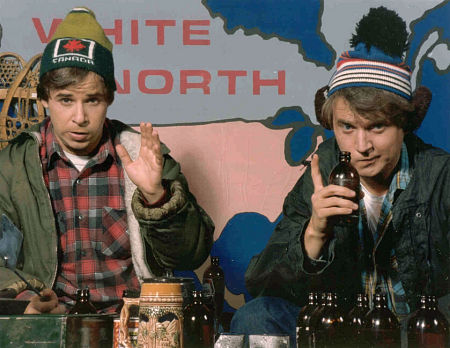 If you think you know a lot about Canada, try this test. I got 96% on it while Bob got only 85%. Put on a tuque, drink a few beers and when you start "feeling Canadian" go to it. We challenge you to beat our scores. This is the quiz link.
Here's a list of Canadian stuff that you probably don't have a clue about. Maybe, you might reach Canadian enlightenment or baffle your friends at parties, eh.
I hoped you've learned something about what it means to be a Canadian. For a greater understanding of this subject check out "The Canadian Beaver Video" on YouTube.
Posted by qualteam at 10:49 PM EDT
Updated: Wednesday, 1 July 2009 11:45 PM EDT