Irene Noseworthy: Oct/19/1920 To Aug/07/2007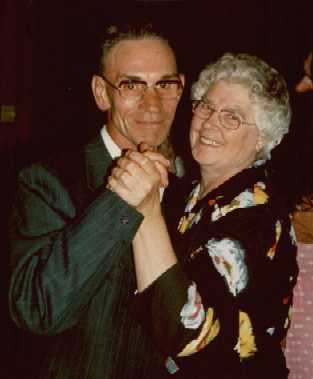 Today, my wife's mother, Irene Noseworthy, passed away. Unfortunately for the last years of her life, she was bedridden because of Alzheimer's Disease.
Irene is remembered for her high spirits and her devotion to her family which numbered two daughters and five sons. She was famous for her cherry cake that was enjoyed by many over the years
Her husband Joe, predeceased her in 1990. They raised their family in Spaniards Bay Newfoundland.
The surviving members of her immediate family are Irene Barron (my wife), Julia Parsons, Walt, Joe, Alex, Fred and Clarence Noseworthy. There are numerous grandchildren and great grandchildren.
Below is Irene's favourite song, "You Are My Sunshine".
Posted by qualteam at 11:56 AM EDT
Updated: Tuesday, 7 August 2007 12:42 PM EDT