The CBC's Triple Sensation Contest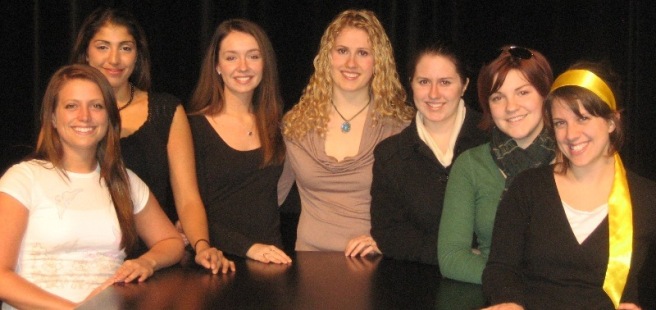 The Canadian Broadcasting Corporation finally came up with its own reality based talent contest. It wasn't a Canadian version of "Do You Think You Can Dance?" or "Canada's Got Talent."
It's actually a combination of three arts: singing, dancing and acting. It's called "The Triple Sensation Contest" and it debuts on Oct/07/07. The contest runs in two hour episodes for three weeks in order to find a winner for a $150,000 performing arts scholarship.
My wife and I were at the taping of the finale yesterday at the Rose Theatre in Brampton which will be broadcast on Oct/21/07 on the CBC network.
There were six performers in the big finale, but I can't tell you who were my favourites because I was swore to secrecy.
The performers did songs from the George Gershwin's songbook and monologues from Canadian plays. If you want to find out more about the Canadian artistic scene please tune in, it's quite different from something you might see in the U.S.
The highlight of the evening was the dance number, "I Got Rhythm" which got a standing ovation from the audience.
It was a free night of theatre for us, but we paid for it by acting like trained seals for four hours. You must remember that TV programs have long delays between performances and sometimes scenes have to be reshot again and again and again.
All in all, I had a good time, but my rear end didn't like it.

Someone To Watch Over Me
Posted by qualteam at 11:23 PM EDT
Updated: Monday, 6 August 2007 12:00 AM EDT