The Native-American Burial Grounds
We all know that the white man took over the Native-American lands and moved them onto reservations. For a second, let's image that "The Happy Hunting Grounds" was annexed by some strange power that inhabits Area 53. If this is the case, wouldn't you want to do something about it? First you have to make the journey there and talk to the spirits like Clarissa and her grandfather.
It's just a click away.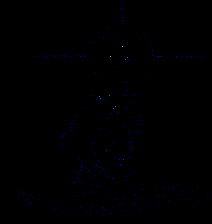 Posted by qualteam at 10:24 PM EDT
Updated: Monday, 8 September 2003 10:29 PM EDT