Top Ten Disclosure Scenarios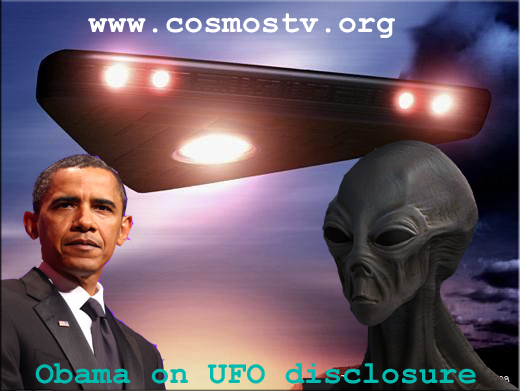 There has been much talk about "Disclosure Scenarios" lately and I would like to list what I think are the ten most probable. I am partial to the second one because I worked hard to develop the proper protocols for meaningful, friendly contact with positive ETs.
"The Secret Space Program" reveals itself along with a coalition of ETs and inner inhabitants to initiate full disclosure hearings.
The Galactic Federation under the leadership of the Mayan/Pleiadian/Agarthan civilizations make "First Offical Contact" with Earth. To make this contact meaningful and friendly, I created a list of benign interesting messages that could be sent to reality-challenged humans.
The Secret Space Program begins a massive data dump that implicates "The Cabal" in crimes against humanity. The long arm of the law reaches out to those suspected of crimes and they are given a fair trial.
4. Some advanced race who have had some earlier contact with primitive humans decides to make contact with us. They want the glory of being first in the modern era to win the first-contact game.
5. Obama goes on "The Jimmy Kimmel Show" with photos and videos of aliens. Kimmel, then, gets the highest ratings ever for his TV show.
6. Obama announces the presence of ETs on Earth/Moon/Mars. He calls for a congressional hearing on the matter.
7. Elon Musk founder of Space X meets with aliens and is declared an ambassador for them. He then initiates disclosure proceedings immediately.
8. Dr. Stephen Greer has face-to-face meetings with positive ETs through CE-5 procedures(telepathic communications). Dr. Greer is hailed as a hero in the world and the UFO community.
9. Hillary Clinton pushes through Disclosure despite attempts on her life. Bill Clinton is shot but pulls through with the help of alien technology.
10. Donald Trump is abducted by aliens and after some brainwashing becomes a big advocate for Disclosure.
All the ETs have to do is chose a path that's the greatest good for all concern. In return, they can play openly at our casinos and pay fair market value for our DNA and memories.
A Collective Meditation For A Better World And First Contact
Posted by qualteam at 1:31 PM EST
Updated: Saturday, 12 November 2016 4:04 PM EST