Remember The Working Poor On Labor Day
Mood:
hungry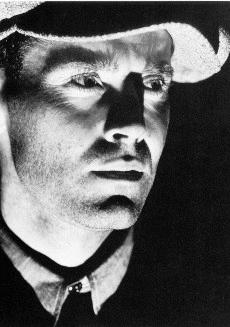 The working poor are those who pay half their pay checks for an apartment or room. Often, they have to work at two or more jobs in order to raise their families.
Sometimes, they don't qualify for benefits and/or employment insurance because they have no choice but to work on contract.
Often, they can't afford skill training so they're forced to work at minimum wage jobs.
These people aren't looking for a hand out, but a hand up.
Please check out the classic movie "Grapes Of Wrath" by John Ford. The message is a clear today as it was in 1940.
Whenever you hear about hedge fund managers making over 270 million a year selling subprime junk mortgages, remember the haunting last words of Tom Joad in The Grapes of Wrath.
"I'll be all around in the dark - I'll be everywhere. Wherever you can look - wherever there's a fight, so hungry people can eat, I'll be there. Wherever there's a cop beatin' up a guy, I'll be there. I'll be in the way guys yell when they're mad. I'll be in the way kids laugh when they're hungry and they know supper's ready, and when the people are eatin' the stuff they raise and livin' in the houses they build - I'll be there, too".
Posted by qualteam at 5:12 PM EDT
Updated: Monday, 3 September 2007 8:13 PM EDT