The Walking Dead Marathon 2014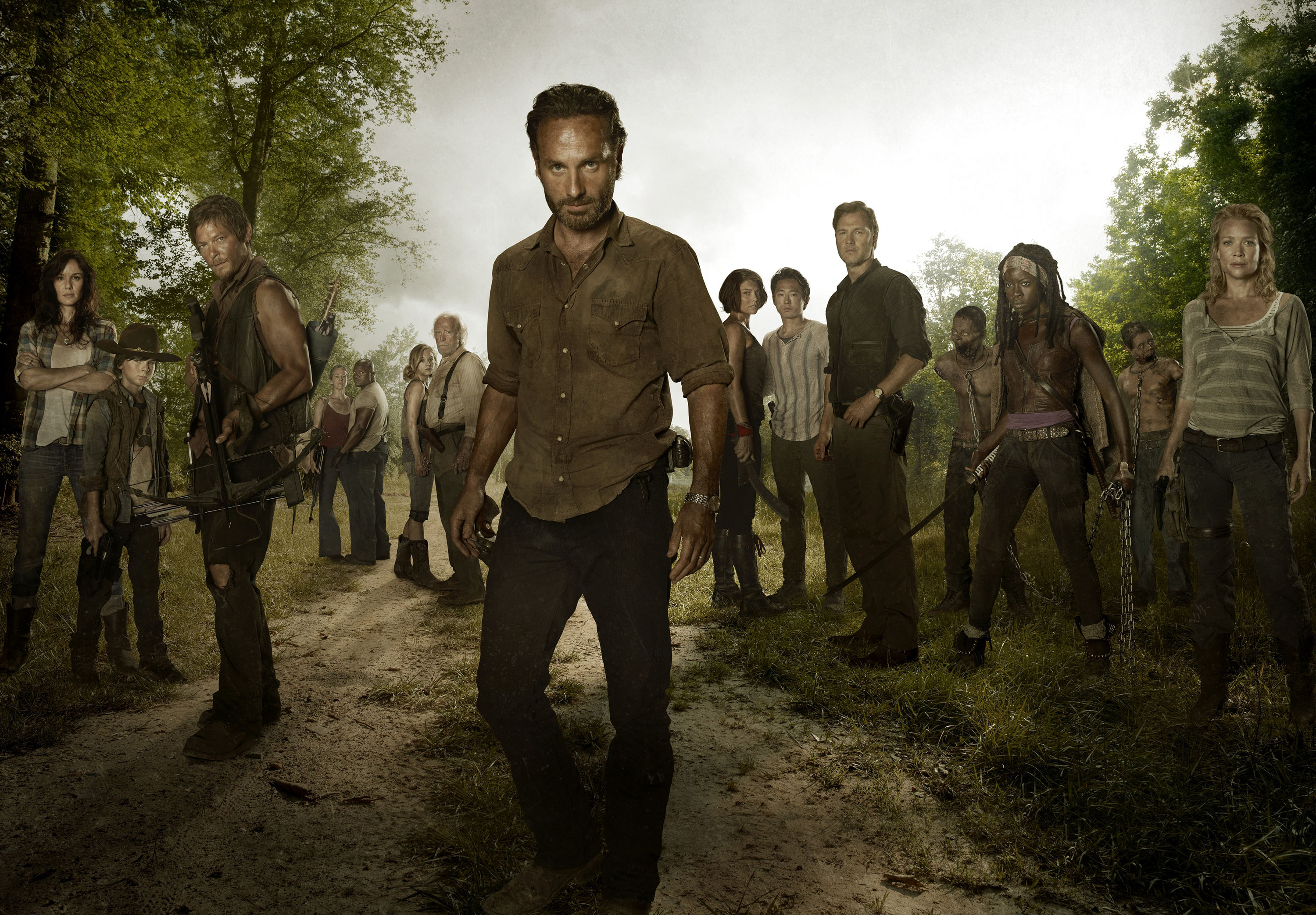 Every since I was a teenager, I've been a fan of the horror/thriller genre. I've also been a big fan of the zombie sub genre. Three of my favourite were "Dawn of the Dead, 1978", "Return of the Living Dead" and "Zombieland".
When "The Walking Dead" came along a few years ago, I watched it with great anticipation. There were some great shocks in the first episodes plus some pretty good action scenes with the zombies, however as the series progressed, the show became a survival epic for the main characters with no development of stories lines relating to religious, political, and military themes. I found the various soap opera subplots tedious because of the lack of humor and insight.
This weekend, I took a second look at the series in an AMC marathon that took me through seasons one to four. I discovered that certain humans and groups were worse than the zombies, even children under these circumstances would act badly. It was shocking and revolting.
Rick and his group still hung together trying to find a safe place not just from walkers, but from scum bags of the Earth who want to kill and even eat them. Check out "The Season Four Finale" about "Terminus".
The best thing about this series are the action scenes with the zombies and the bad guys plus the heroic acts of Rick and his group.
However, the series does suffer from excessive gore in the killing of zombies and humans. The shock value decreases with each repetition.
Will the U.S. with its mighty weapons ever show up to protect its population? Will a zombie master be revealed in the near future? Will the major characters debate about the reality of their situation? Are they in Hell? Are aliens or mad scientists behind this epidemic. Are they in an alternate reality, where the goal is to become "The Zombie Killing King"? Will anyone discover some dark humor is these situations?
To keep my attention the series will have to change into a mystery thriller with some complicated story lines and plot twists.
I getting tired of the many scenes where zombies get their heads smashed in.
Maybe "Season Five" will become "Lost Meets The Walking Dead".
Posted by qualteam at 10:09 PM EDT
Updated: Wednesday, 2 April 2014 11:18 PM EDT