Welcome to Ontario. It's a place to stand and a place to grow.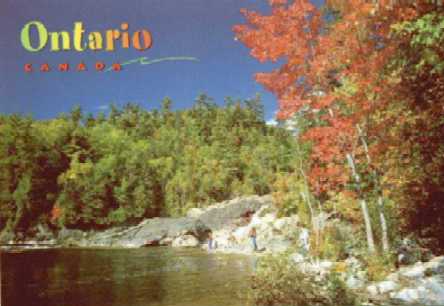 Our domain name "qualteam.info" refers to our partnership "The Quality Writing Team" which is registered in Ontario, Canada.

With regards to our physical location, we live in Brampton, Ontario, about twenty miles northwest of Toronto. Please note that ten miles north of Brampton, you might find something like the scene above.

"The Barron Family Journeys" in cyberspace and real space can easily be discovered with a click of a mouse below.

David Barron's All Time Favourite Movies
A trip through Canada can be done in many different ways. Why not start with the websites below?
The Canadian Online Encyclopedia
The Polar Bear Express(A Trip to Northern Ontario)

If you want to hear from us or visit us, please e-mail Dave and Irene at qualteam@rogers.com . We will reply to all messages.

All the best in your cybertravels,
David and Irene Barron