You don't have to be Moses in order to have a vision of this promised land.
Welcome to North America's most dangerous and challenging theme park and funhouse.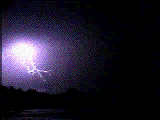 Are there some good aliens and some bad? How can you tell the difference?

I'll give you the grand tour of the hotel and the grounds.
This is the history of Hotel California and Area 53 in Arizona. The Great Beyond just got a bit closer to us.

The Native-American Burial Grounds

Clarissa's Inspirational Pages

You don't need a torso, arms and legs to be happy in Cartoon World? You can quit while you're a head.
If you think that you know lots about Hotel California, Area 53 and the Zen Cod-Master, please take the quiz below.
Take The New Masterplayer's Quiz!
POPULAR HOTEL CALIFORNIA WEBSITES
I would love to hear from you.
I made this MySpace Music Player at MyFlashFetish.com.