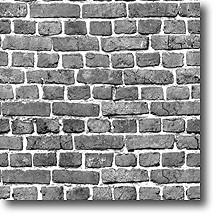 It's never easy negotiating with Canada Post when their lifeline is THE GOVERNMENT OF CANADA.
Do you remember the strikes in 1975, 1987, 1991 and 1997? In 1975, CUPW executives said we would get more than $1.70 an hour raise if we went on strike. We went on strike for six weeks and we settled for $1.70 an hour and six weeks of lost wages.
In 1987, 1991, and 1997, there were more issues, but the results were the same:

* Canada Post refused to negotiate after a final offer was tabled. A strike would be called at that point.
* CUPW continued to insist that Canada Post make a better offer which it didn't. CPC negotiators often complained to the media about how union demands might send them into bankruptcy.
* A mediator-arbitrator would be chosen by the Government, but Canada Post still wouldn't move on its final position. CUPW was now confronting "The Final Offer Brickwall."(i.e. CPC was handing over negotiations to the Government of the day.)
* The mediator-arbitrator would conclude the parties were too far apart and only binding arbitration was the answer. The workers were legislated back to work and the union sat back helplessly while a third party imposed a contract.
* The result for the members was a "CANADA POST FINAL OFFER SOLUTION," sometimes a rollback in wages, inevitably a big screw up in retroactive pay. Of course, there was always lost wages from the strikes.
Are things different now with the Government in a minority position? Will Bloc Quebecois and NDP support stop Canada Post and the Conservatives/Liberals from doing the inevitable with uncertain results and maybe rollbacks?